0207 London

Numbers
Get a London 0207 Number for your company no matter where your office is really located -
you can can even divert our London 0207 Numbers to almost anywhere in the World, including to Mobiles
Our unique 0207 numbers can offer more than just simple diverts
Divert to any UK number or to International destinations across the world
Divert to Orange, O2, Vodafone, T-Mobile & Three and International Mobiles
No call charges when diverting via SIP/IAX2 VoIP Trunk (dmConnect Plan only)
Divert to UK Landlines for between 0.77ppm and 2.5ppm
Choose between a huge number of divert features & options, including hunt groups, virtual switchboards,
fax to email, 24/7 human answering service, voicemail, IAX2/SIP trunk (VoIP) diverts and much more
0207 London Number rental starts at

just £3 + VAT

per month

*
* The rental price and any setup charges and call/divert charges depend on the Service Plan (feature set), Options, Price Plan (tariff) and divert destination you choose. The features available on a number depend on the Service Plan and Options you choose.

When we use the term Landline, we mean a conventional telephone line accessed via a conventional geographic number.
This specifically includes all numbers starting with 01 and 02, and specifically excludes non-geographic numbers
0207 London Numbers - for companies anywhere!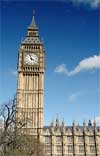 In the past, the only way to obtain an 0207 number was to actually have an office in London itself. But not any more, thanks to our dmNumber 0207 London Numbers.
With our 0207 numbers a company located almost anywhere in the world can now receive calls on a number that appears to be at a location in central London, no matter where your office is really located.
This gives your company that exclusive "high profile" appearance than only central London numbers can provide, but without having to invest in a London office. Best of all, rental prices start at just £3 + VAT per month, and divert charges to UK Landlines and most major cities in Europe and America are very affordable.
For the ultimate and possibly the most exclusive London Number ever, how about 020 70 60 50 40 ? This number, which is right at the top of our Gold 0207 Number range, is currently available for a Gold fee of £10,000 excluding VAT.
Of course we have hundreds of standard London 0207 numbers with no Gold fees at all - you can choose between Gold and standard numbers using our Online Number Chooser during the signup process.
Please note that as well as 0207 London numbers, we can provide numbers in area codes across the UK, including Manchester 0161, Liverpool 0151, Cardiff 029 and Birmingham 0121. Please visit our Local Numbers page for more information.
0207 number Service Plans and Prices
Our 0207 numbers are available in your choice of four different call-handling Service Plans:
dm

Connect

:: Single Number and VoIP Diverts

dm

Voice

:: Hunt Group Diverts :: Voicemail

dm

FAX

:: Fax to email

dm

Switchboard

:: Virtual Switchboard facilities
Each Service Plan offers a different range of features and facilities but all allow Mobile and International Diverts. Please click on one of the tabs below for more information on each Plan and the applicable rental, setup and divert prices.
dmAnswers 24/7 Live Human Receptionist

Although the voicemail facilities provided as standard in the dmVoice and dmSwitchboard Service Plans works very well, sometimes it is best to always have a real person answer calls for you when you can't. This is where the optional dmAnswers facility comes in.
dmAnswers is a 24/7 Live Human Receptionist service that you can divert your calls to when you can't answer. The receptionist will answer the call with your choice of greeting, and take the caller's name, telephone number and a short message. This information will then be sent to you by SMS to your mobile and/or by email to your mailbox.
dmAnswers costs just £19.95 + VAT per month (paid 3 months in advance), plus a £1.25 + VAT cost per call answered (15 calls per month are included free but you must have pre-paid credit in your account to cover any additional calls answered).
Even more information on dmAnswers can be found on our dedicated dmAnswers 24/7 Live Human Receptionist page
The dmAnswers service can only be added to your account after you have signed up for a dmNumber. You will find a link that allows you to do so in your dmNumber control panel.

Gold Numbers

When you begin the online signup process for a dmNumber, you will be presented with a wide range of different numbers for you to choose from. When making your selection, if you wish, you can choose a Gold number for an additional one-off fee.
There is no functional difference between an ordinary number and a Gold number. However, Gold numbers do contain repeated, sequential, mirrored or relatively rare (e.g. 000, 111, 123, 321123, 424242 etc) combinations of digits, making them more easily remembered or more likely to stand out from the crowd, and are an essential option for competitive markets.
Prices for Gold numbers vary between £25 and £20,000:- you'll see the Gold fee, if any, listed clearly alongside the number itself when selecting your number. Please note that all Gold fees you see exclude VAT, which will be added and clearly shown in the payment summary page that you will see at the end of the number selection process.

Regulatory bodies and your obligations
Ofcom:
0207 numbers, like all telephone numbers, come under the auspices of an organisation known as Ofcom. From time to time, Ofcom may impose certain changes on the telecommunications industry in order to maintain fair competition within the industry and a fair deal for consumers. You can find out more about Ofcom by visiting the Ofcom website.
In some cases the changes imposed by Ofcom may significantly change the way in which numbers work or are charged for. For example, Ofcom recently imposed a significant change on the way that 0870 numbers work, resulting in companies using 0870 numbers as contact numbers for their business being charged for incoming calls, where previously they may have generated a revenue or have been free. Ofcom also recently forced telecommunications providers, such as BT, to automatically play a warning message indicating the costs that might apply, when a caller rang a number in the 070 Personal Number range.
If Ofcom or any other regulatory body makes further changes in the future, we reserve the right to change the way in which we charge you for your number, or even to withdraw certain number types completely. Such significant changes are usually well publicised in the press at least six months before they are implemented, however, and we will inform you of any significant changes we may have to make as a result as much in advance of them being implemented as possible.

Please call us on 0870 950 4101 for further details